Towers for Managers Course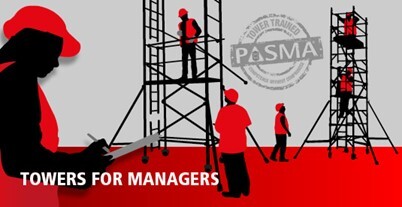 A 'must do' course over one day for managers and supervisors responsible for overseeing the work of operatives on site. It is designed to ensure that when working at height using mobile access towers work is properly planned and organised and that those involved on site are competent and properly trained.
Duration: 1 day
Certification: Pasma for Managers valid for 5 years.
To book this training course, please call us today on 01204 528841 or email info@ethire.com.